Wayels – Courier System Dashboard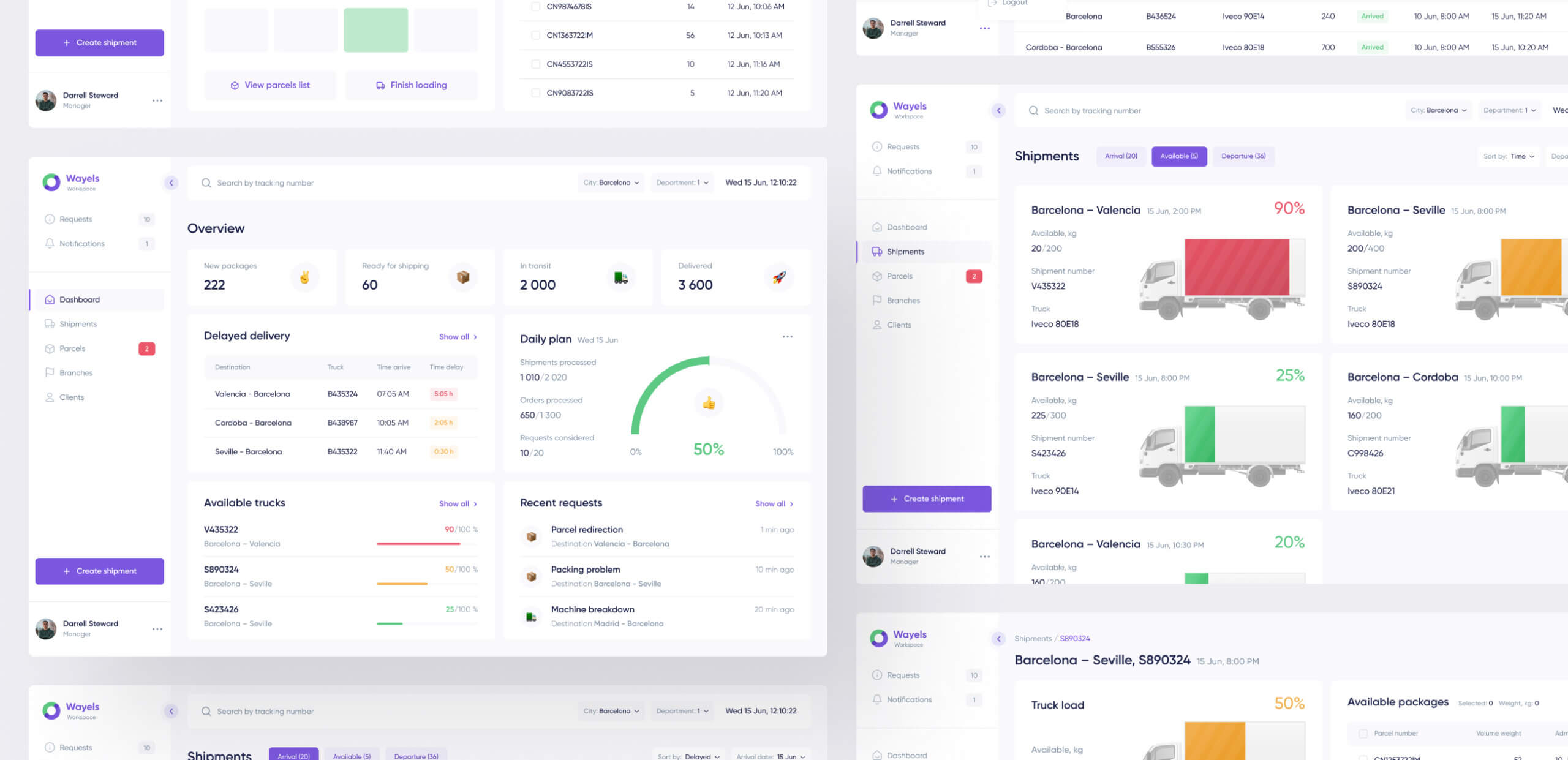 Wayels is a company that provides logistics services.
Wayels provides transportation, handling, and storage services to assist its customers in the process of moving goods from producer to consumer. The platform was created for the internal tasks of the company, aimed at minimizing costs and optimizing the processes of cargo transportation.
Services
Research
Wireframing
Interactive Prototyping
UI design