Learnt – online learning web app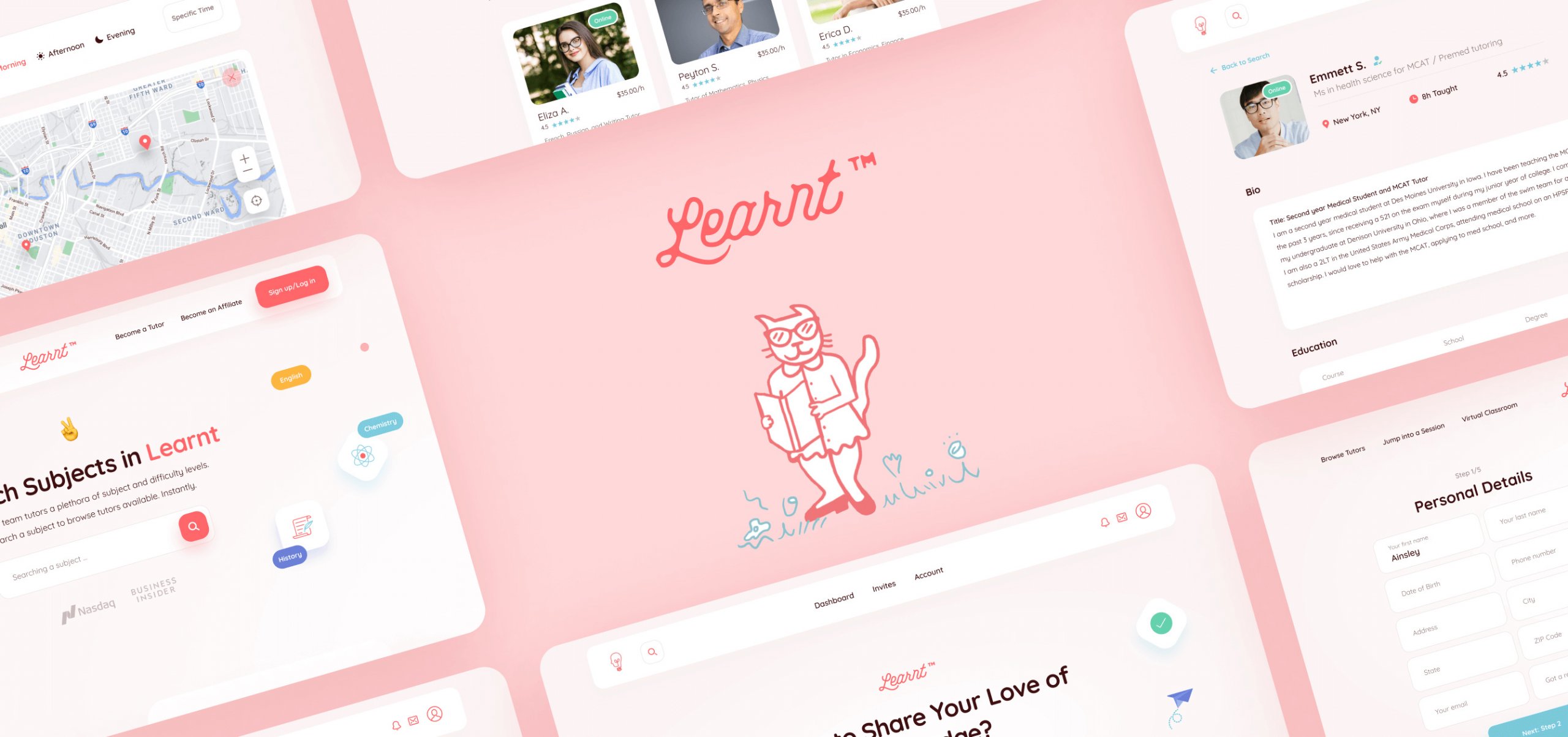 A platform for online learning with tutors.
Learnt Platform – an online marketplace that allows students to seamlessly and instantaneously connect with highly vetted tutors online and in-person. A client contacted us and asked to redesign an existing service. The main target audience of this product is students who want to gain additional quality knowledge in certain subjects through an individual approach and also the teachers themselves, who have opted for professional tutoring.
Services
Research
Wireframing
UI design
Development
Branding