Triffic – AR mobile app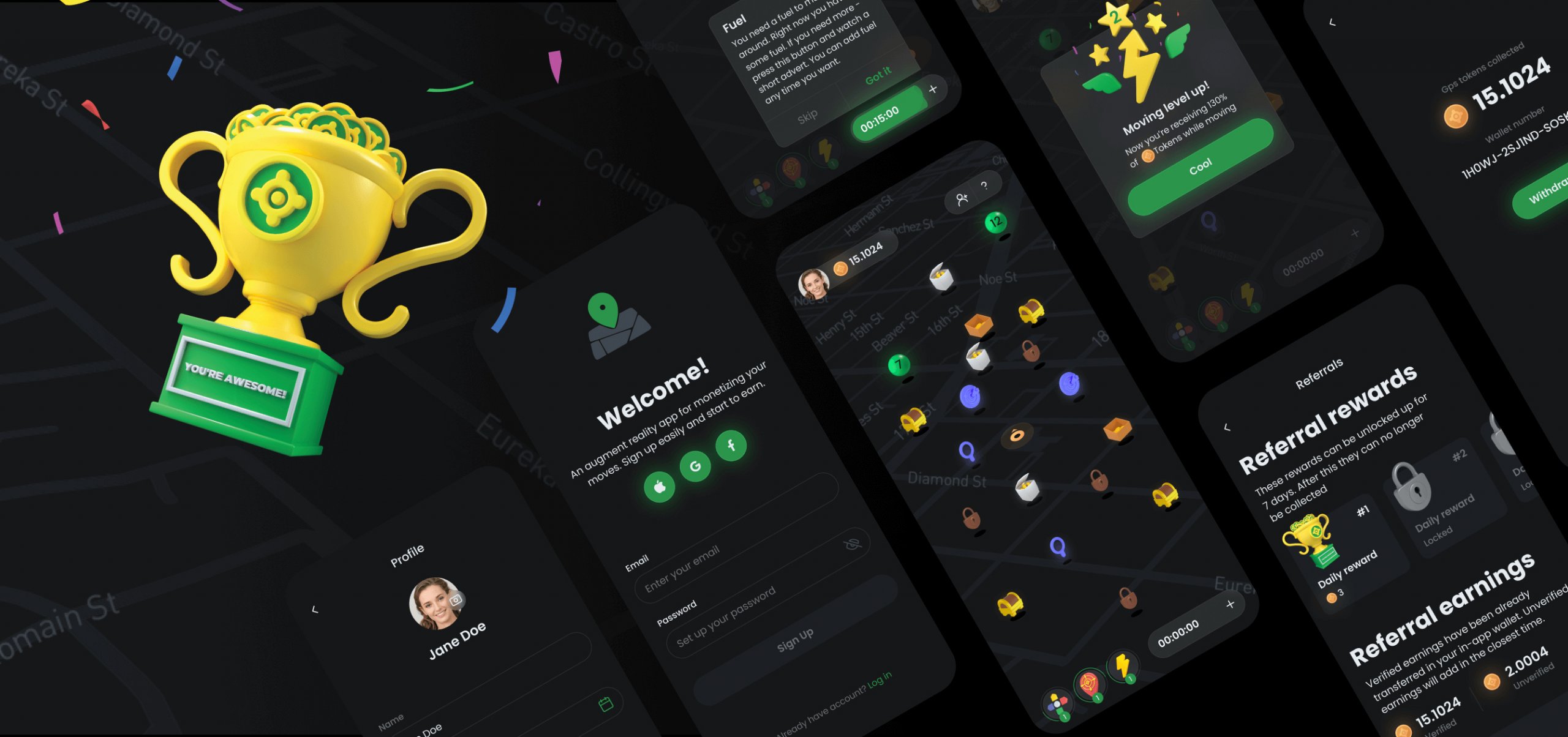 Triffic makes exploring different parts of the city even more exciting.
Triffic is an app that motivates you to move forward. Users are motivated with movement monetization. Users receive cryptocurrency to their account while walking around the city. Aside from that, the app offers you to collect rewards scattered here and there throughout the city. With the help of the map, users find rewards and receive their bonus. Rewards can be both one-time bonuses and multipliers, as well as the cryptocurrency itself.
Client
Coinerz Group Internal 
Services
Research
Wireframing
UI design
Motion design
3D illustrations