Molequle – CDXP web app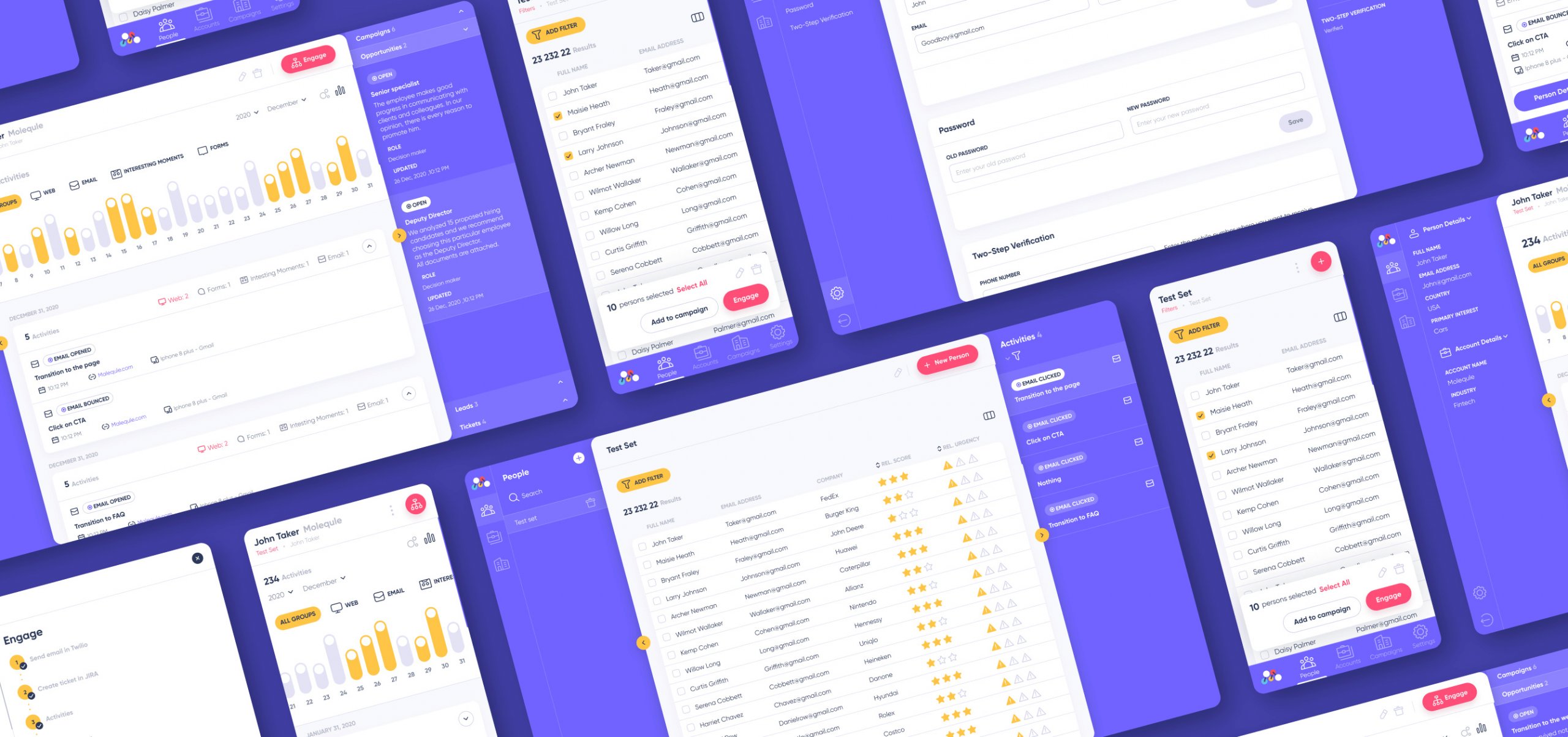 CDXP web app collects user portraits for better interaction with your target audience.
The idea of the Molequle project was to create a CDXP (Customer Data and Experience Platform) platform that would allow marketing teams and developers to receive and store their customer and employee data in one place and consolidate it into target user profiles.
Based on this data, the platform then allows you to create marketing elements for websites, as well as targeted advertising to attract new customers.
Services
Research
Wireframing
UI design