Phenomenon has received newly released Webflow certificates
Stay tuned
Leave your email so we can send you our latest insights. We promis to send only usefull info.
Thank you!
We'll send you next insigt once it will be ready.
Phenomenon has obtained new Webflow certificates and updated the old ones. After recent Webflow certificate update, our developers passed all the examinations and requirements needed to be met.
The last Webflow's update introduced new certifications for developers to apply and confirm their competencies. What's more, the recent update not only covered new certificates but also provided an opportunity to update old ones. As some functionality was previously in beta testing — now it has been published live. Therefore, there was an opportunity to re-certify already for the live functionality.
Webflow's official accreditation
Each certificate confirms that Webflow verifies the quality of the developer's work. Developers regularly perform re-certification to provide their clients with the product of the highest quality. To pass the exam, a developer needs to score more than 88%, correctly answering at least 22 out of the 25 questions for each exam. Upon passing a Webflow Certification exam, the certifications are valid for 12 months from the issue date. After 12 months, the developer is required to take and pass the updated version of that exam to retain the certification status.
What certificates does Phenomenon have now?
Two layout certifications
It confirms the knowledge of HTML and CSS basics for web layouts and element positioning. Phenomenon developers received Level 1 and Level 2 certificates.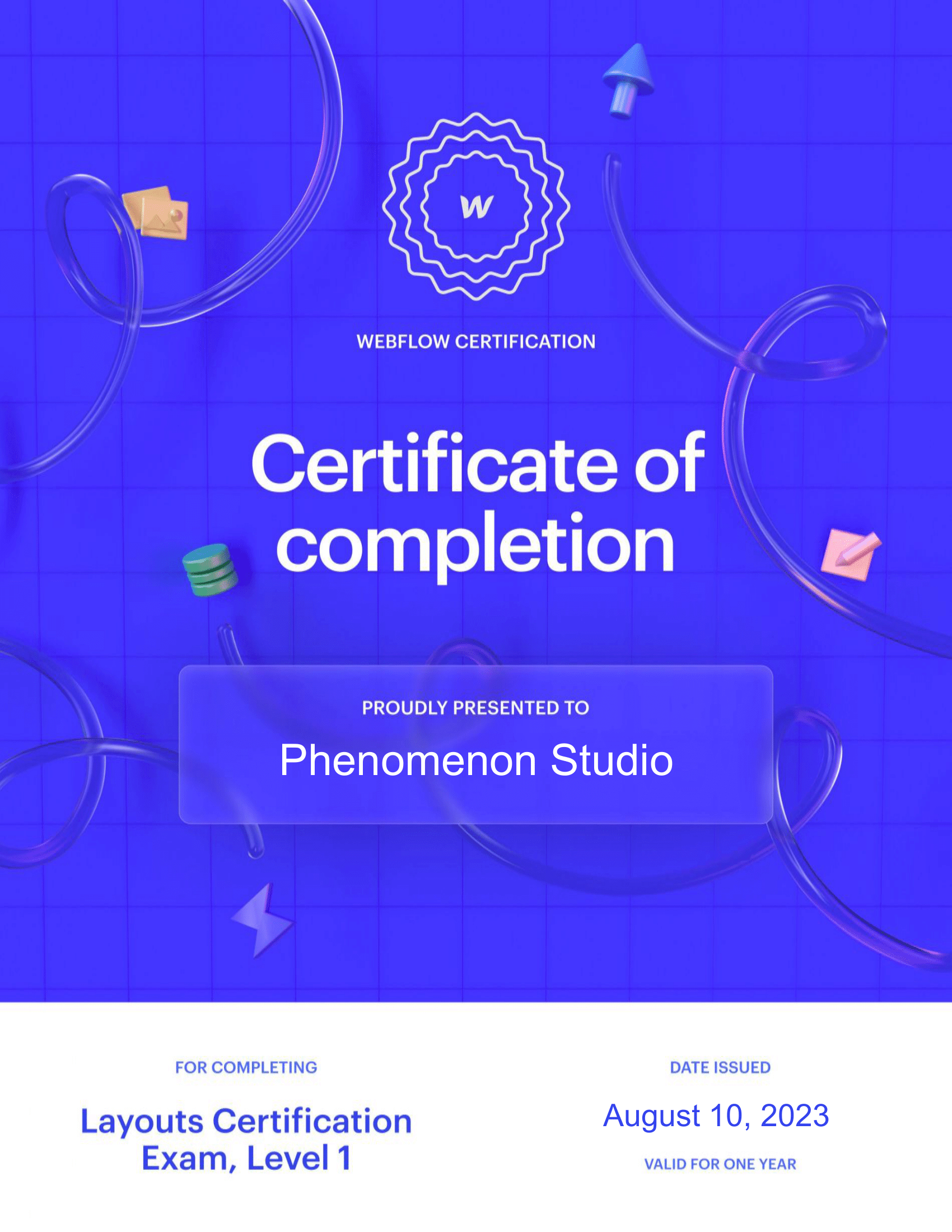 Webflow 101 certification
This one approves web design and development knowledge learned in the Webflow 101 course. This test is full of questions about the principles of the web, like the box model, HTML, and CSS.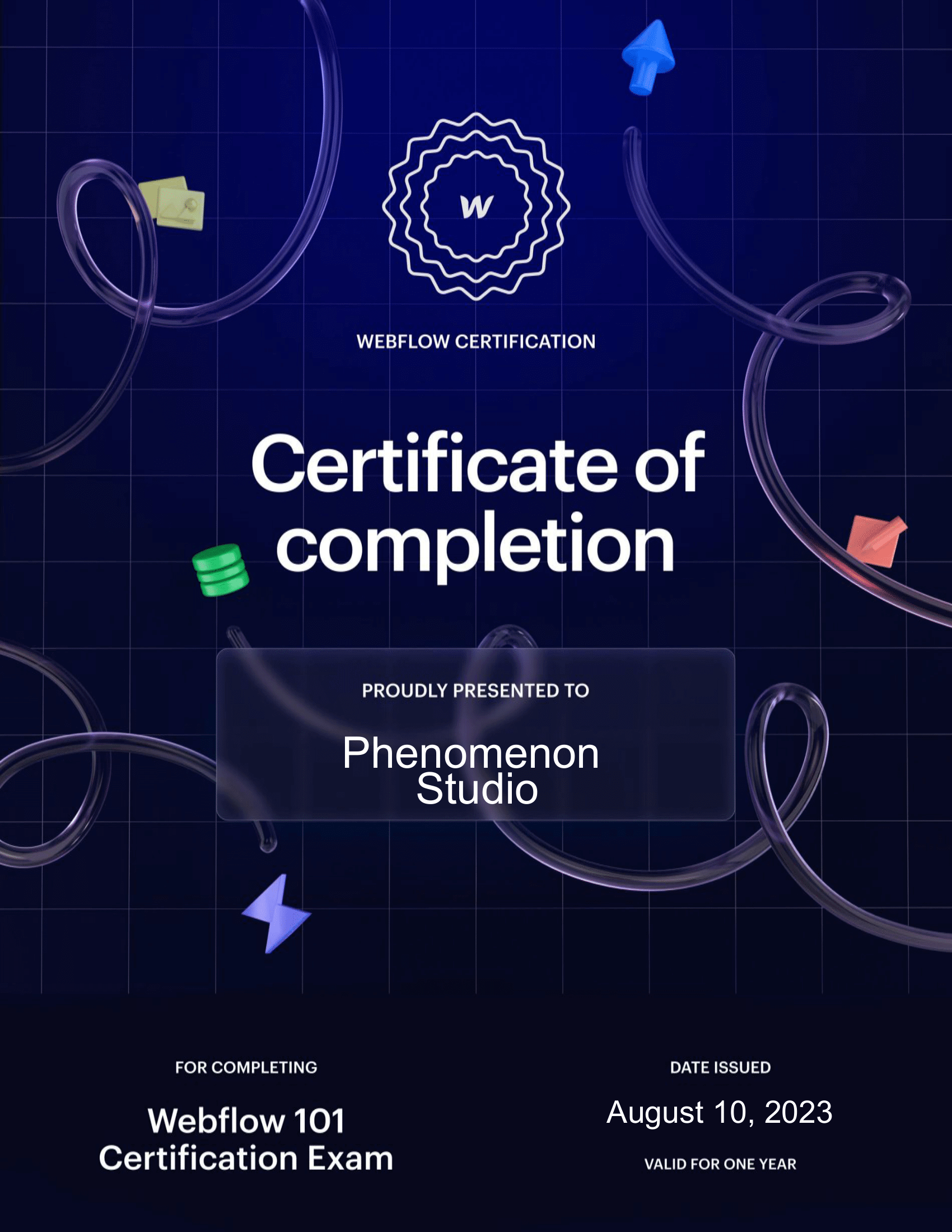 CMS certification
This certification bears out expert's knowledge of Webflow CMS, including building a CMS, filtering your CMS lists, and best practices.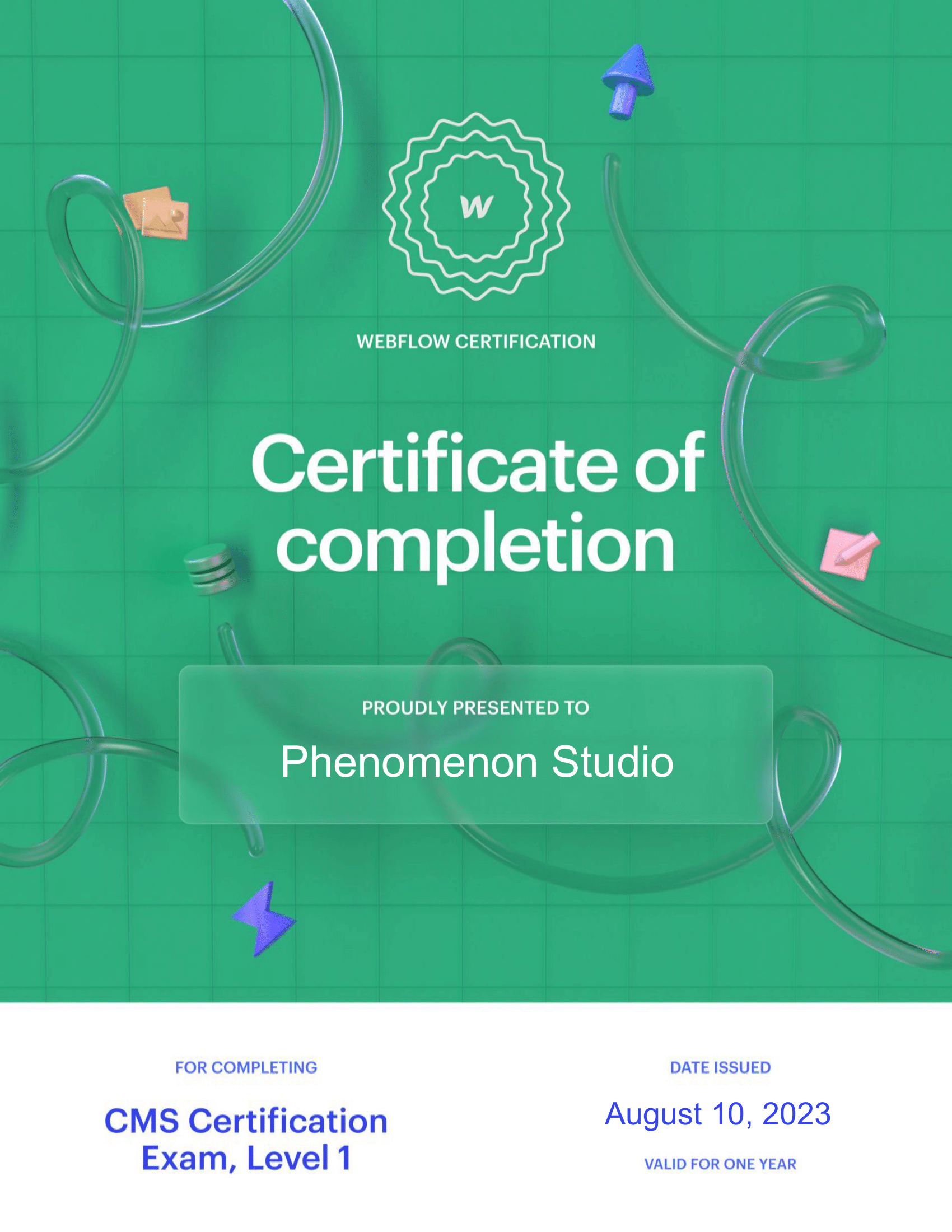 Webflow experts certification
This certification shows that Webflow recognizes a developer as a reliable partner that builds high-quality products.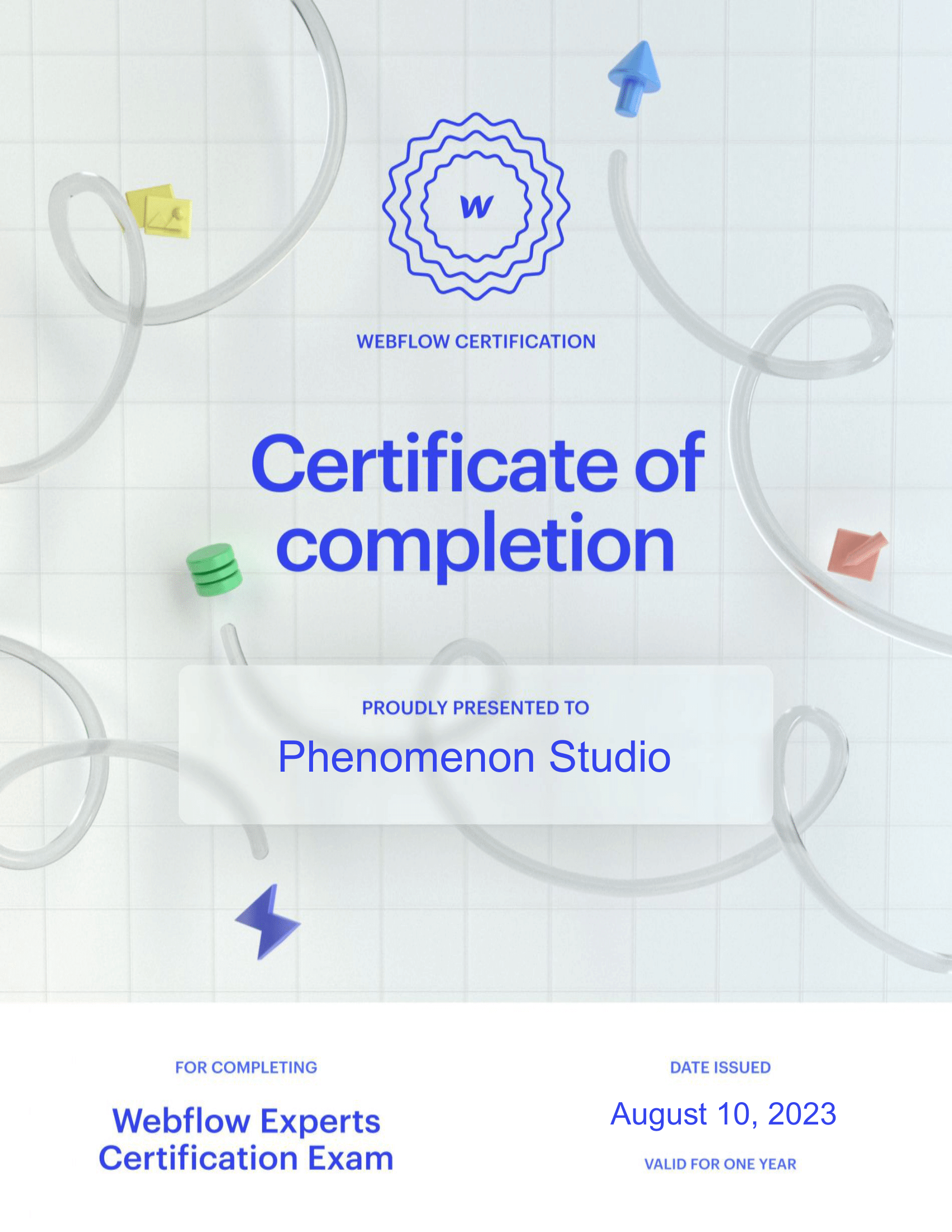 At Phenomenon, we love to get new achievements to provide our customers with products and solutions only of the highest quality. We grow and develop along with you. More to come!