How motion graphic videos help your business
Stay tuned
Leave your email so we can send you our latest insights. We promis to send only usefull info.
Thank you!
We'll send you next insigt once it will be ready.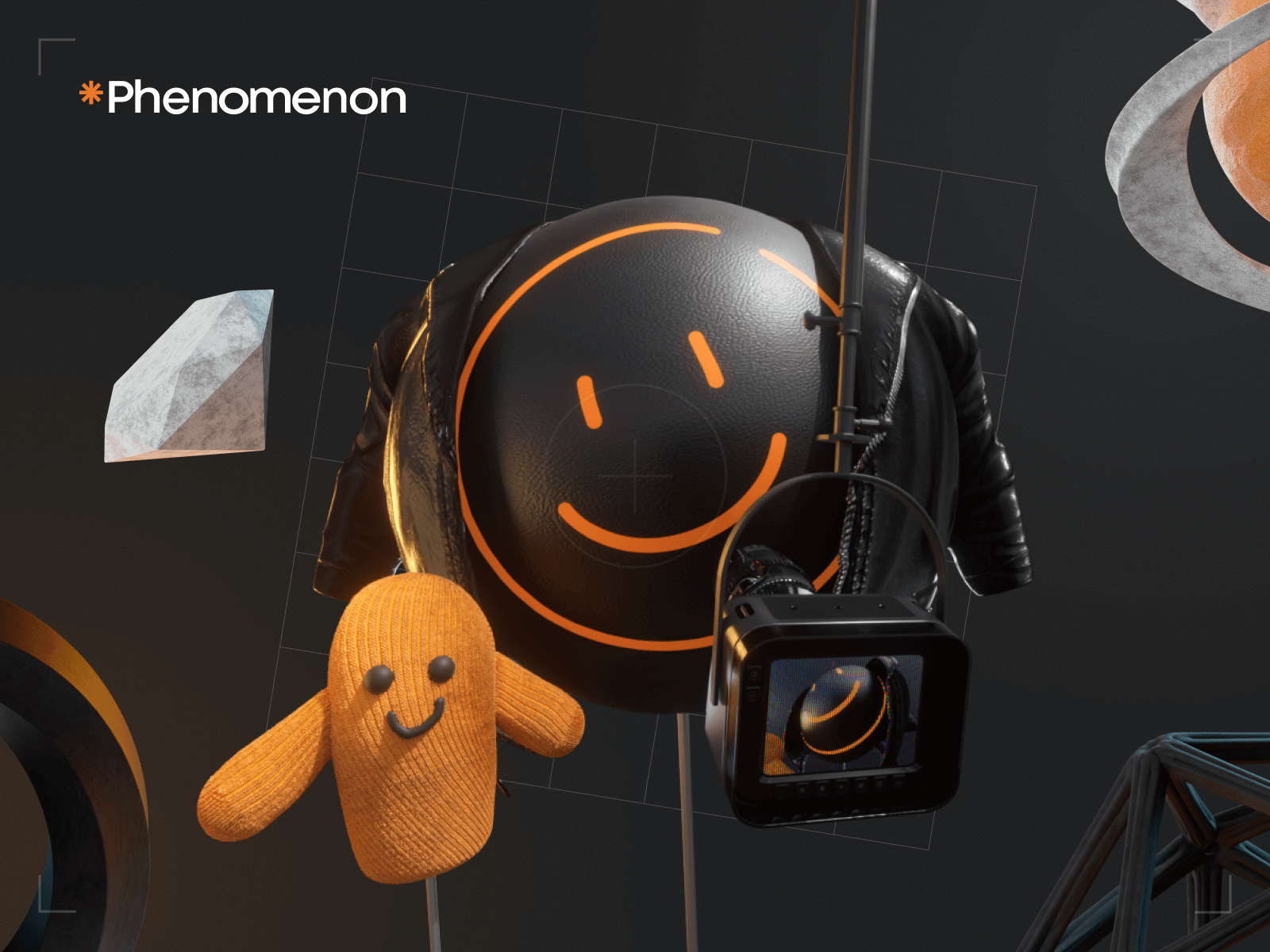 When external or internal factors – like competition growth, economic downturn, dropping demand or whatever – hit the business, owners are usually looking for new ways to survive. That's when essential questions arise: how can I retain consumers? How can I stand out from the competition? How can I get new clients?
Video content itself may be an answer to some of these questions. Today, videos have become the most effective format to entertain audiences, educate people, or inform them about this or that product. For businesses, video can be of  huge help. So, let's find out how.
How motion graphics drive sales
Increase user engagement

Growth of user engagement is one of the most significant outcomes of investing in promotional videos. Analytic data shows that your audience is more responsive to and interested in a brief video showreel on your  website than in a few articles on your blog. Video content allows you to get more reactions  not only in social networks but also via external advertising, websites, presentations, pitches, etc. a professional video about your product could interest investors by telling them a story behind your idea and how it will become a success.

Grow your conversion rate by 80%

A high-quality video requires both time and money and, most importantly, specialists who can make your video effective. Yet, these investments are totally worth the efforts. 83% of companies say that the result from the video prevails the investment in them. For example, research shows that having video content on your landing page can increase your conversion rate by 80% or even more.

For this, you would need to get help from a professional motion graphics agency or motion designer, that will produce expert content for your business that will truly boost engagement and conversion of your product.

Drive sales by 49%

Finally and most importantly, video content brings business more sales. The research done by EyeView showed that digital video is moving from being just a branding tool to being both – a sales and branding tool, continuously helping drive offline sales. There is no time to waste knowing that investment in video marketing is a proven win-win strategy that leverages the ability of video content to grow your sales 49 percent faster.

People are usually guided by their emotions, not logic. So, that's when video becomes an effective tool to create the perfect atmosphere for the client to click the "Buy" button.
How video increases your Google ranking & SEO
Another person who can confirm the importance of having a promo video for a business is an SEO specialist. After all, Google's recent algorithm has transformed the search landscape, prioritizing rich, blended search results with unique content, and video is such. "Video is 50 times more likely to appear on the first page of search results than a traditional web page," said Forrester.
Besides, video content also helps to increase retention time or simply saying how long visitors will stay on your site. In this case, Google will see your site as extremely interesting for the audience and raise it higher in the "search ranking."
Another way to be present on Google is via Youtube. Videos from YouTube are directly displayed in Google's output among the usual website pages, so it is crucial to add YouTube as an important element of your company's video promotion. Youtube videos attract attention because Google displays thumbnail images in the snippet, which increases the likelihood that a potential client or investor will click on it.
Working with Youtube, ensure the optimization of your content for optimal SEO impact:
Create catchy titles and descriptions to captivate your audience.
Make sure to embed a hyperlink leading to your website, products, and services (by the way, don't forget to use an UTM).
Provide potential customers with a clear call to action for their next steps.
Embrace interactive videos to stimulate viewer engagement further and prompt meaningful interactions.
Video as a Multi-Channel Marketing Weapon
Video is a multi-channel marketing tool which is also quite money-efficient. You may not even imagine how many business problems it can solve.  In 2023, video became a necessary component for any product: from the digital sphere to an ordinary small business.
The research shows that 72% of people believe learning about a product or service using a video is better. So, are you ready to lose these 72%?
People watch 17 hours of online video content per week. So, opting out of the video would mean helping your competition overtake you. For instance, it is not a coincidence that most social networks have recently changed their approach, focusing on video formats. Growing number of stories, reels, TikToks  shows that a person in 2023 is more likely to respond to video content than anything else.
Video can be used in absolutely different cases and for other business tasks. Here are some curious stats.
So, maybe it's time to finally incorporate video into your marketing strategy?
Principles of effective promo video
At Phenomenon, our designers are guided by several principles that help create impressive examples of motion graphic design and cool promo videos for our clients that work and sell:
Catchiness
20% of viewers tune out after 10 seconds, so keeping them engaged is essential. So, try to make it interesting and impressive. Cool 3D animation can be a solution here to make your video more memorable and increase the likelihood of interest on the client's part.
High quality
Even the brightest video can be easily ruined by low-quality graphics or strange editing. It is crucial to pay equal attention to the video's content and the way it is made. In the era of fierce competition, it is better to outsource video development than to look for  those"who know how to edit videos" among your employees. Video is often the first thing your customer will pay attention to, so you should approach this matter responsibly.
Relevance
It is also important that the video matches your tone of voice because it is also an element of communication with your client. Sometimes an inappropriate video can be strangely perceived by the audience. The ideal option is when the company that developed your branding or website can also help you create a promo video to fit nicely into the overall picture. If there is no such possibility, finding a high-quality outsourcer is crucial.
Sum up
Motion graphics can really be a crucial part of winning performance strategy and help solve a lot of business problems. So, it's high time to start looking for a good performer right now and improve your sales, conversion rate and engagement with impressive video content.