Phenomenon team at MET AMS 2023
Stay tuned
Leave your email so we can send you our latest insights. We promise to send only usefull info.
Thank you!
Our next insight will be finding it's way to your inbox.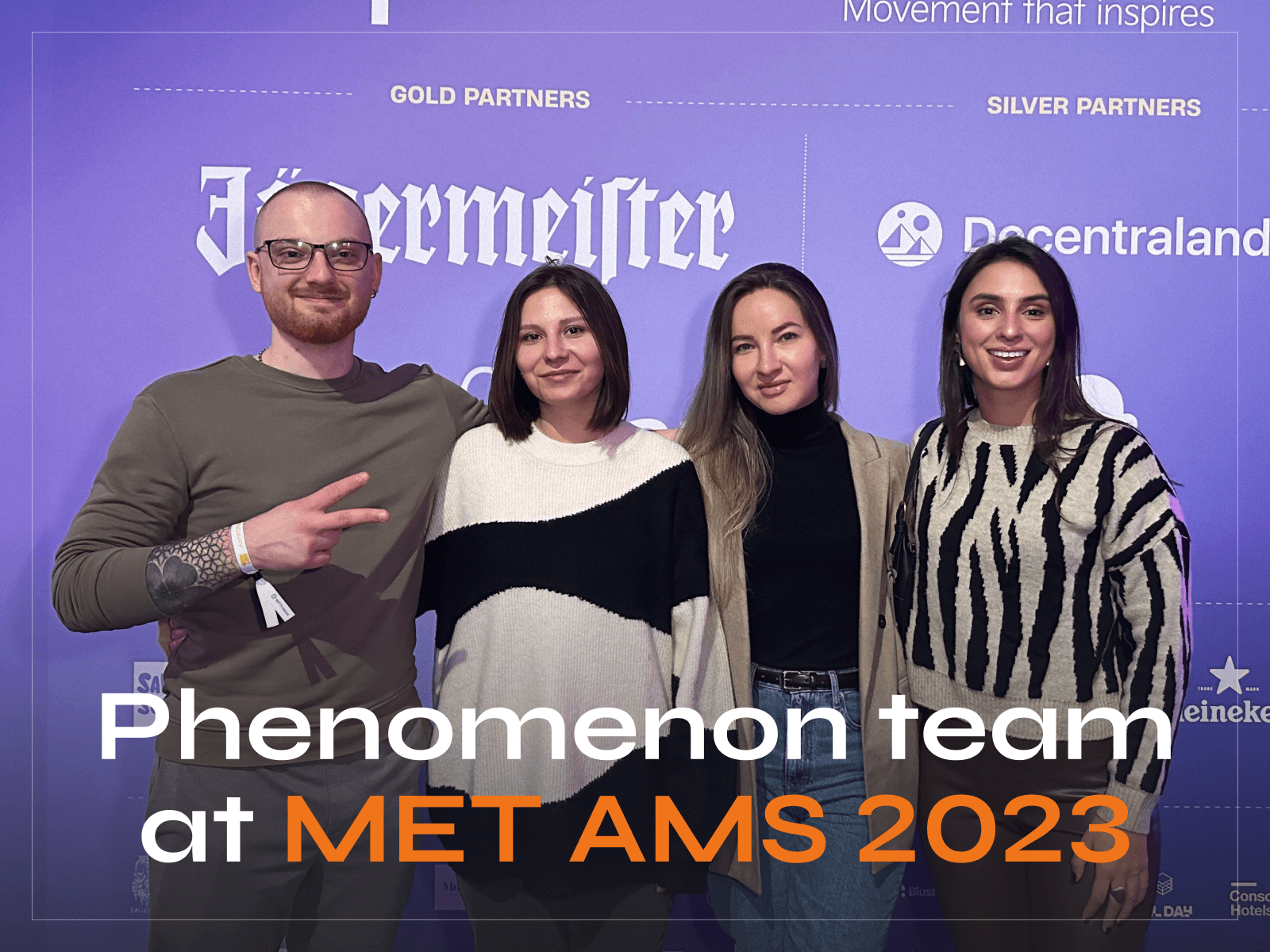 It has been a few days since our team returned from Amsterdam, where they attended MET AMS, a three-day festival dedicated to celebrating the most innovative and impactful work in the world of emerging technology and creativity. Visiting such conferences has already become a certain tradition for Phenomenon because we always try to follow trends in the digital world. Thanks to this year's MET AMS, we finally caught up with interesting people, clients, and partners we have been working with for years. It was a place where leading voices from around the globe gathered to showcase the cutting-edge potential of AI, AR, VR, XR, 3D, and Web3.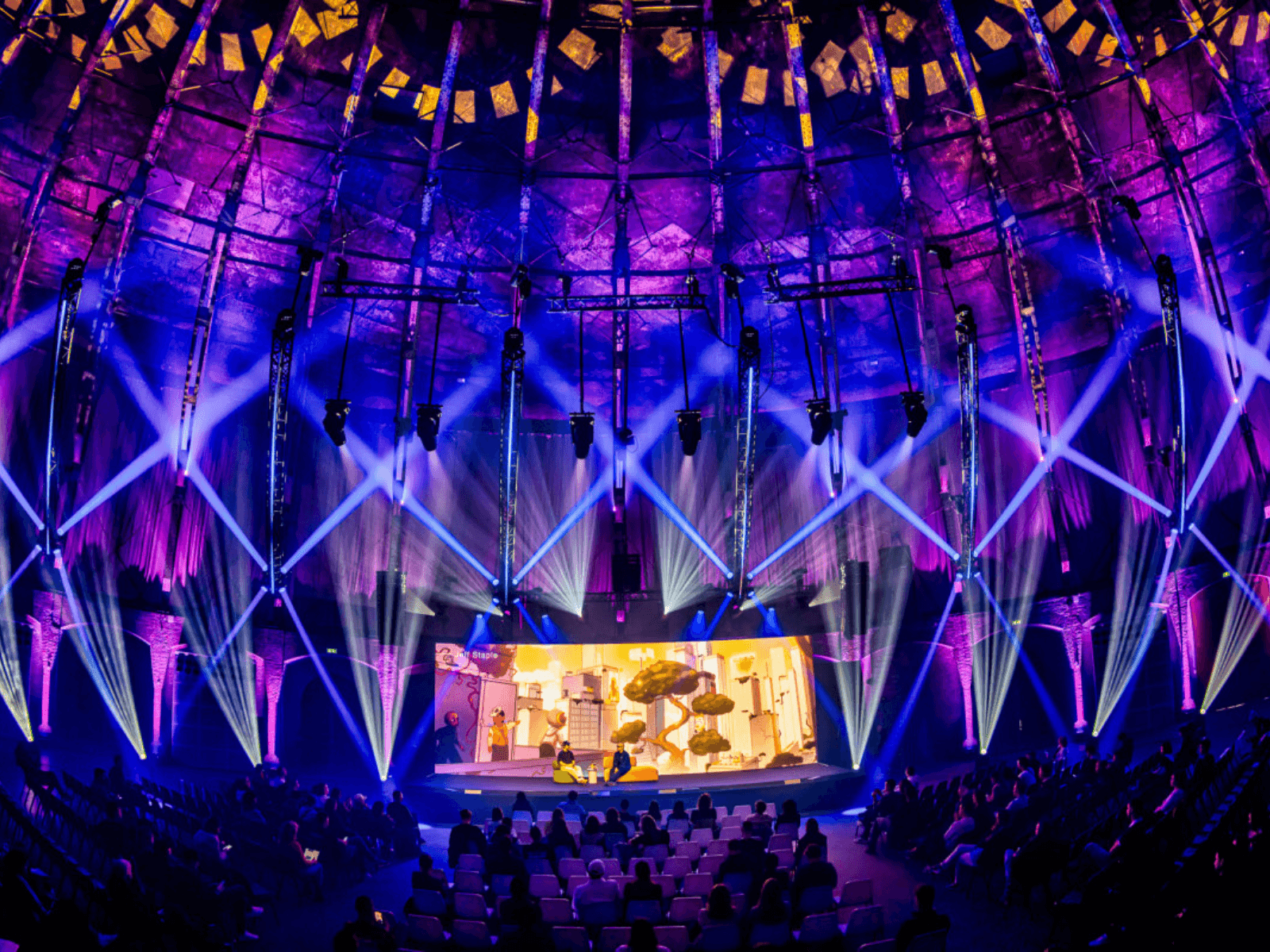 MET AMS is the 3-day Europe's leading conference for emerging tech and creativity, where brands and creators join to discover AI, AR, VR, 3D, gaming, and web3. This event helps you immerse yourself in a world of captivating talks, interactive demos, and exhibitions by top brands and visionary creators in the emerging tech space.
This is an opportunity to forge valuable connections effortlessly and seamlessly blend business and pleasure as you enjoy cultural events across Amsterdam.
Festival program
Our team was impressed by the quality and variety of speakers' presentations. Particular attention was paid to best practices in AI, AR, VR, and other technologies. The speakers shared their experience and vision of the future of these technologies, which gave us new ideas for developing our projects. We saw professionals from around the world: from Toronto to London, from Singapore to Dubai. We had an opportunity to meet with Josephine Scholtes from Microsoft, Jeff Staple from STAPLE, Dana Mikhailova from Epam, Oliver Lange from H&M, and many other fantastic professionals.
Art Director of Phenomenon, Bohdan Paidak says:
"Such events allow you to get out of the vacuum of your projects. MET AMS allowed us to see opportunities that had eluded us – such as integrating ready-made solutions with character customization in UE5 or new options for using AI to optimize working processes.
Even though it showed the aspects we will have to strengthen next year, it also showed a strong competitive advantage of our company.
When everyone was talking about big names, we talked about the incredibly high (within the conference) quality of content that we can create while remembering to competently convey the CVP of our solutions, to convey that we are creating a measurable result, and not just creative things. MET AMS, we will be back!"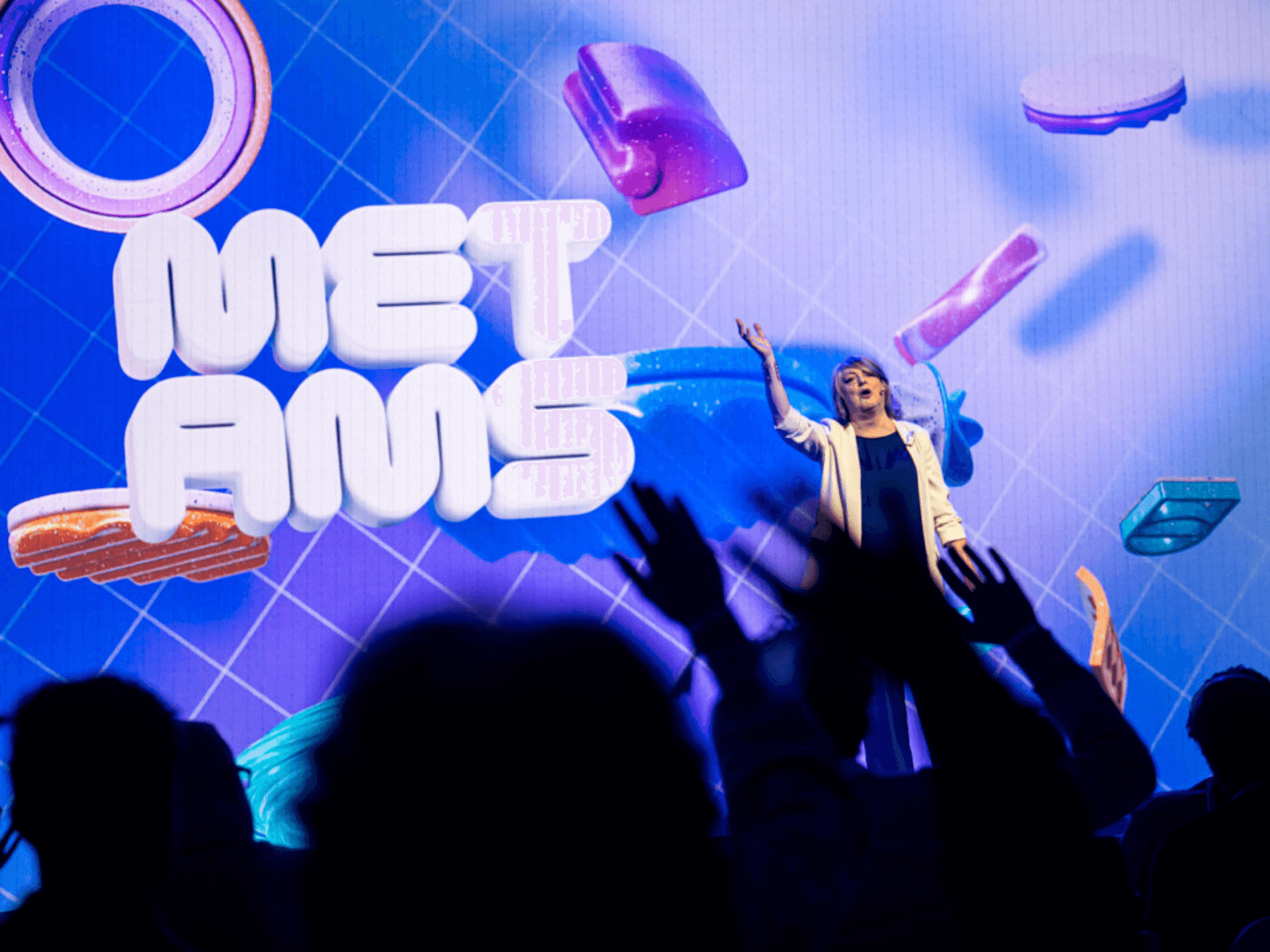 We cannot help but remember that one of the speakers was our advisor and partner, Adam Wilson. Adam is a Product Designer & Startup Advisor: Specializing in Consumer Tech, GenZ, and Augmented Reality; Founder of Polyform Studio (an international design studio building innovative digital products using emerging technologies) and SKINNER (a counter-surveillance outerwear apparel company & lifestyle brand). He and other speakers discussed the topic "Navigating CGI & Digital Culture: A Roadmap for Brands", and we are already beginning to implement the insights we heard.
Also an important part of the festival were various stands. It was incredible to walk around the stands with AR and VR technologies, as well as presentations from various studios in the 3D and Meta fields. This showed us new horizons for using these technologies for our work. We saw how innovation can be integrated into modern projects and were inspired to create new ones. This gave us a lot of new impressions – some purely for fun, which is also needed at conferences so that people don't get bored, some we can use now in our projects, and some for inspiration for future projects.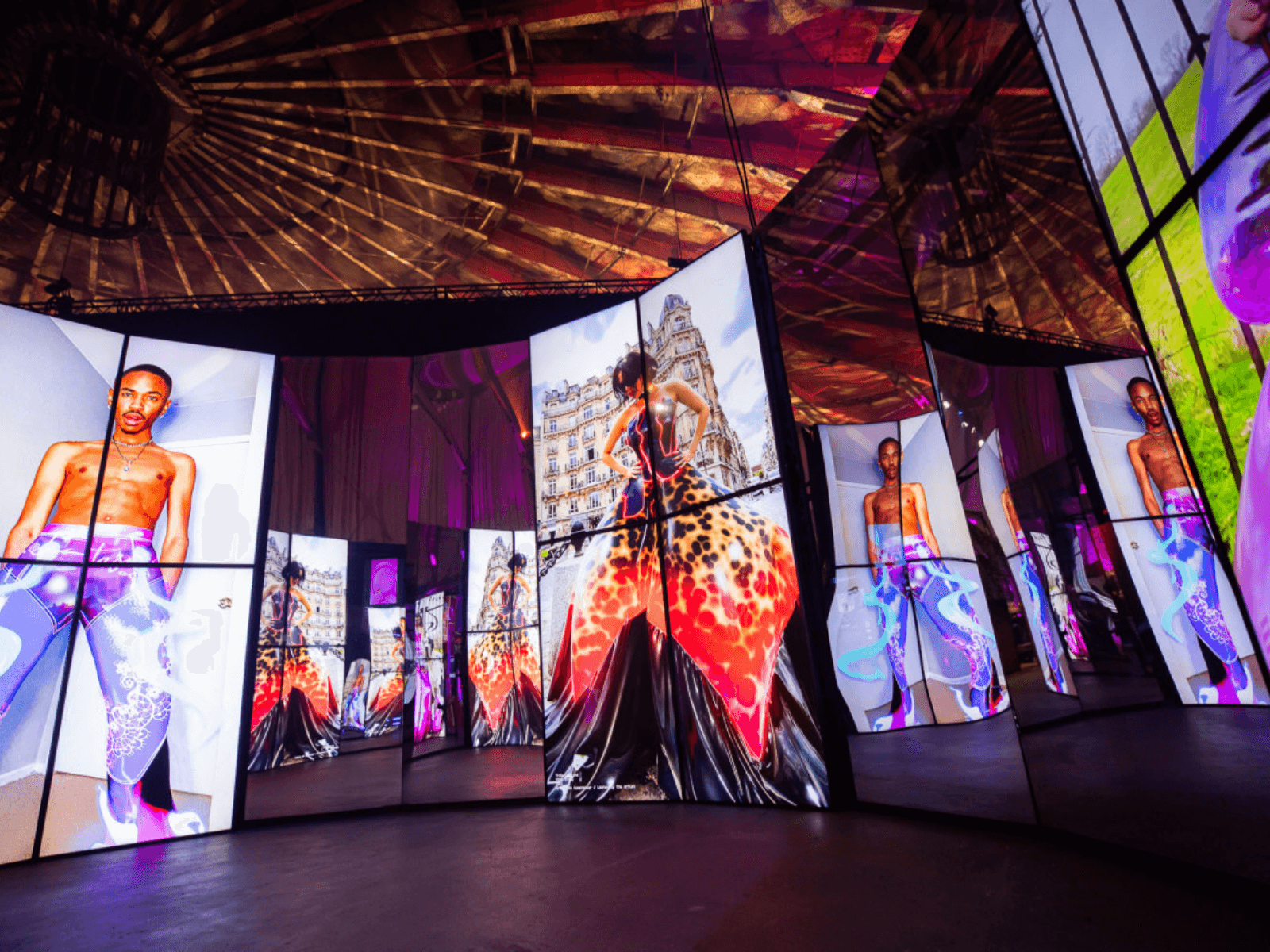 Networking
The conference provided excellent networking opportunities – from the first day with the opening party, where everyone could communicate in an informal setting, and further at the conference itself in the main hall with stands.
We have not only expanded our professional network, but also established contacts with key figures in our industry. The exchange of experience and ideas with colleagues and leaders of areas was high. We hope that our acquaintances will be the beginning of the implementation of very cool and impressive projects.
And, of course, we were delighted to see and spend time together with our regular partners from Canada – Polyform Studio.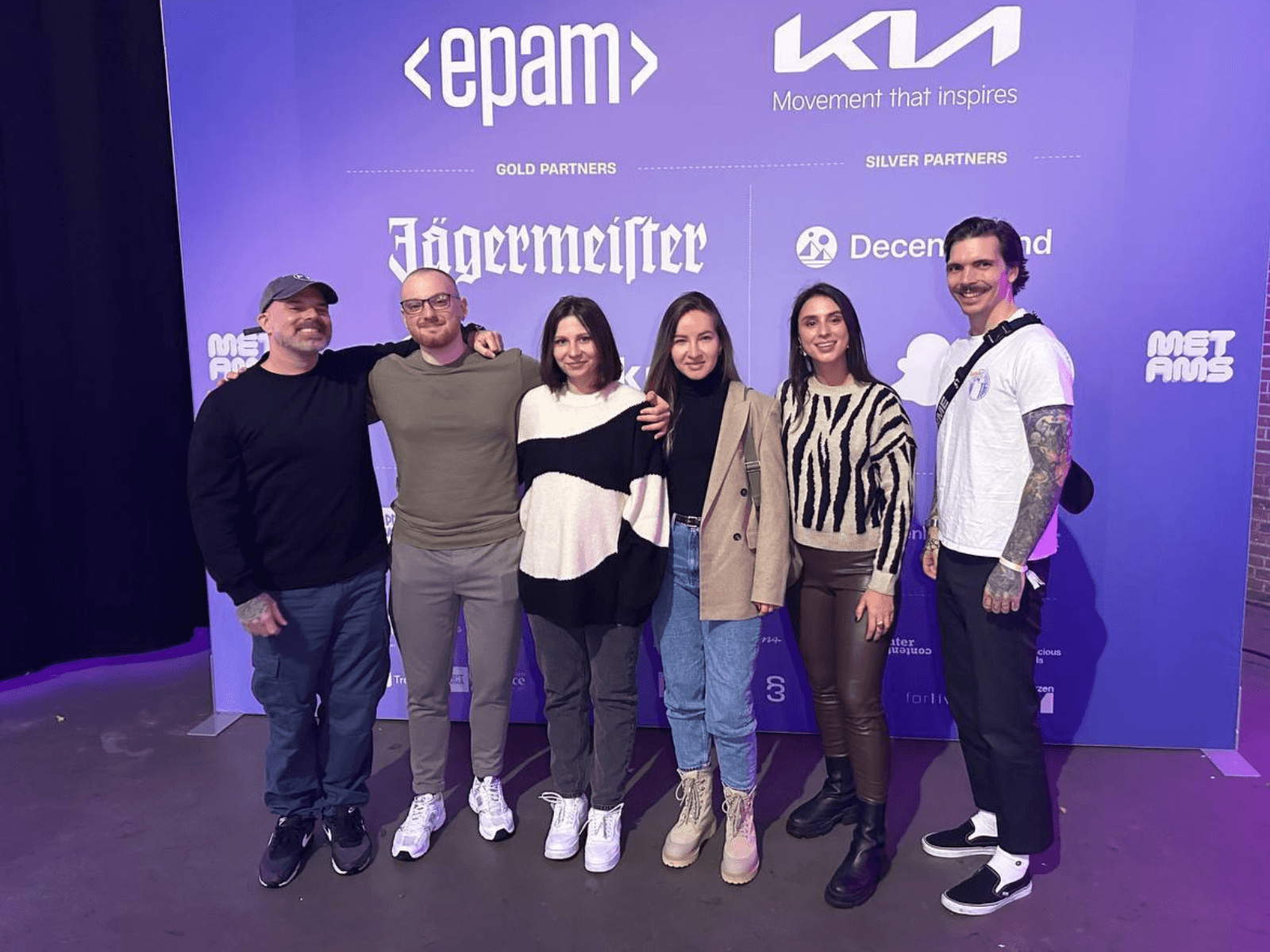 Insights
It isn't easy to choose only a few topics that interested us the most because, during 3 days, we could look at AI, AR, VR, and Web3 from entirely different angles. But here are 3 topics that interested us the most:
Practical application of AI in Business: 
How can AI transform business strategies, providing real examples and methodologies for its integration in various industries? Its practical applications are reshaping traditional approaches and offering unprecedented opportunities for growth, efficiency, and innovation.
AI for Positive Behavior Change:
Artificial Intelligence (AI) has emerged as a transformative force capable of influencing human behavior positively. Beyond its technological progress, AI increasingly contributes to better physical and mental health and plays a pivotal role in addressing pressing social issues.
Impact of AR on significant changes in quality of life:
 Augmented Reality (AR) has evolved beyond a mere technological novelty; it has become a powerful force driving significant changes in the quality of life across various domains. From education and training to retail experiences, branding, integration with metaverses, and everyday life support, AR is profoundly impacting how individuals perceive and interact with the world around them.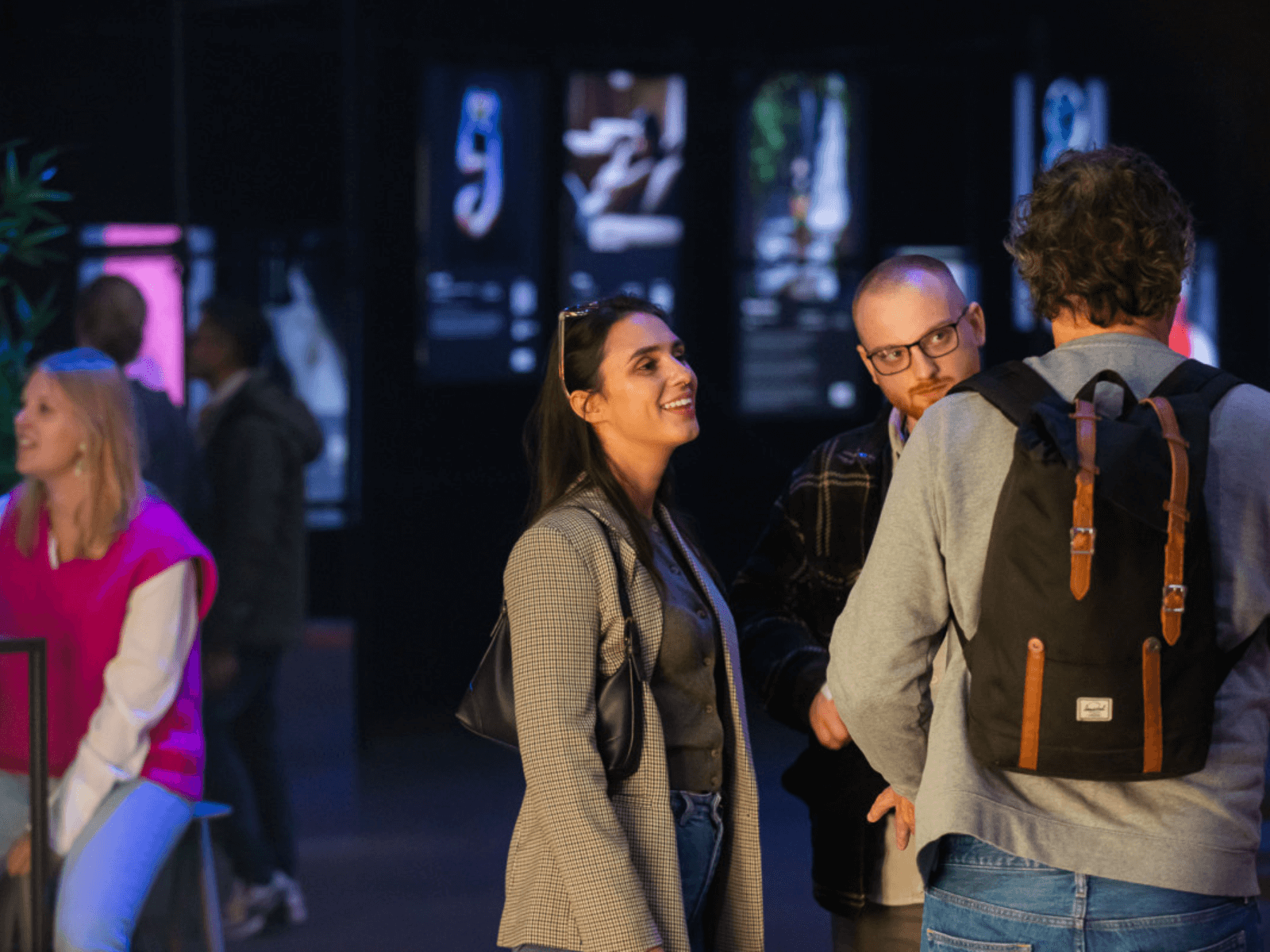 Co-founder of Phenomenon, Polina Chebanova says:
"AI, AR, and meta are powerful tools that will play a key role in transforming the business environment and everyday life. They offer new opportunities for personalization, efficiency, and interactivity while emphasizing the importance of ethical and responsible approaches to their development and use. These technologies can significantly improve quality of life, make it easier to solve complex social problems, and create new avenues for innovation and creativity. However, it is the conscious use of a person that determines how much these technologies will improve life in the long term and not create new types of digital addictions, so I put the ethics and awareness of the use of all technologies in the first place."
Conclusion
In conclusion, MET AMS 2023 was more than a festival; it was a vibrant tapestry of creativity, collaboration, and discovery. We hope that the acquired experience, impressions, and acquaintances will give a new impetus to the development of our company. Therefore, expect our new projects, collaborations, and, most importantly, the next MET AMS festival; we are already looking forward to it.